On Saturday Bret and I celebrated our 2nd year anniversary! We woke up and exchanged a few little gifts, lounged around a bit and eventually drove down to Long Beach to go to the Aquarium of the Pacific. It had been years since I'd been and Bret had never been there at all so we thought it would make the perfect day-date for our anniversary!
my new
COATT
necklace from Bret. It reads "I will always love you" in morse code!
At the aquarium
jellyfish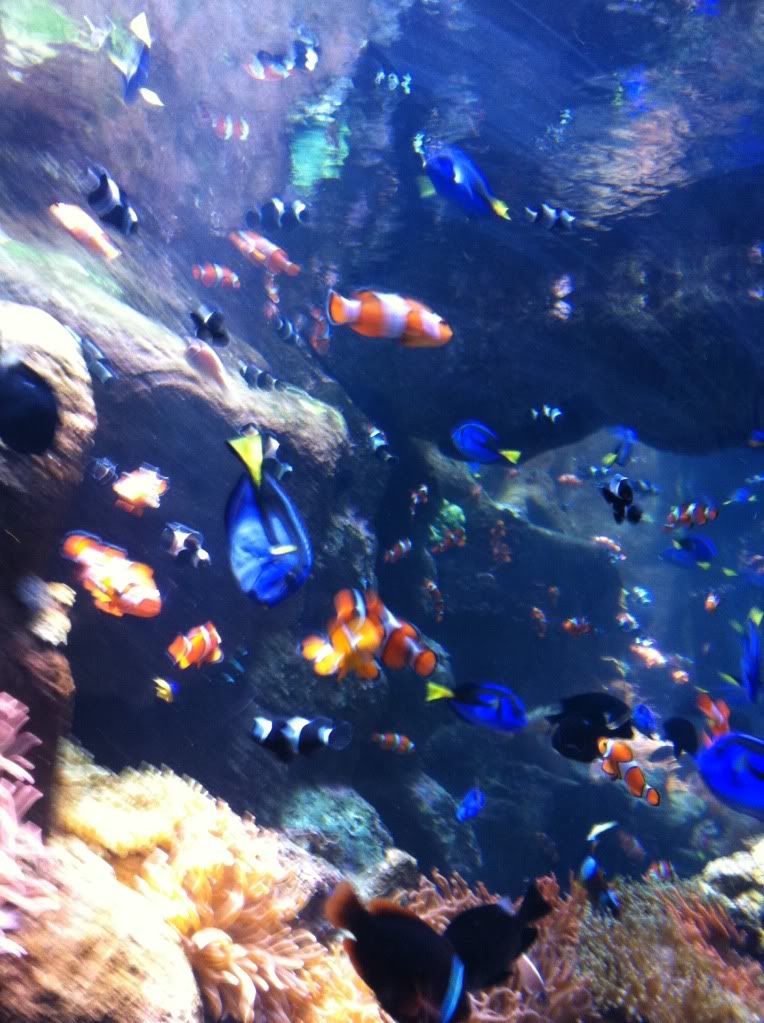 so many little Nemos and Dory's!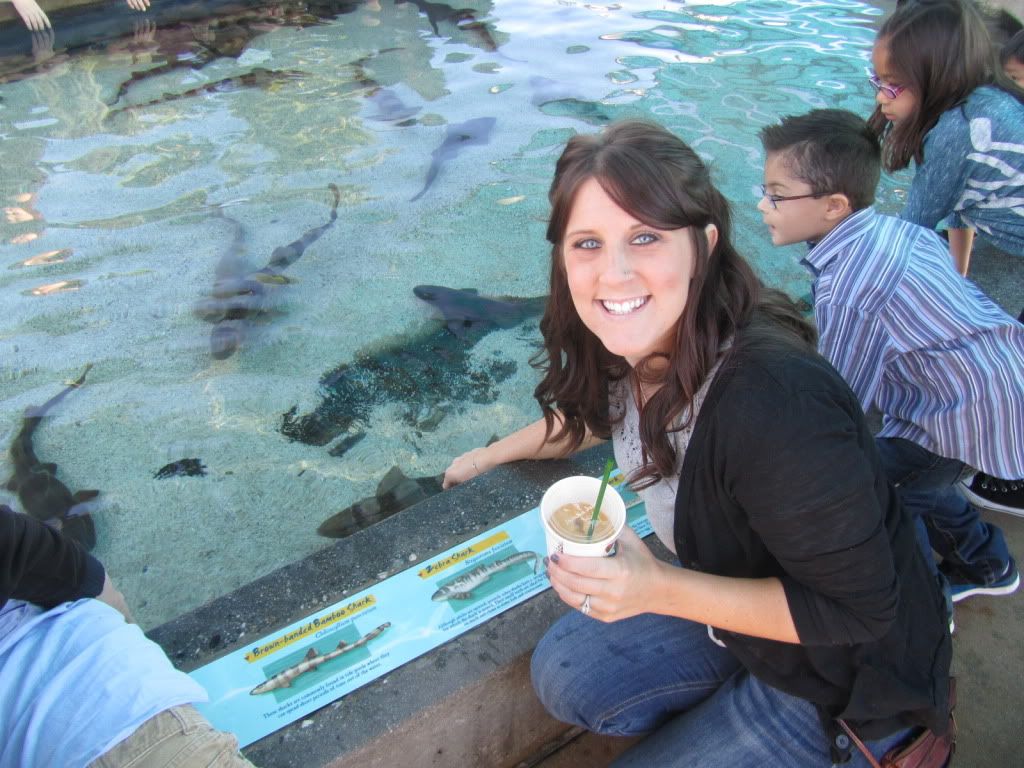 petting the sting rays and sharks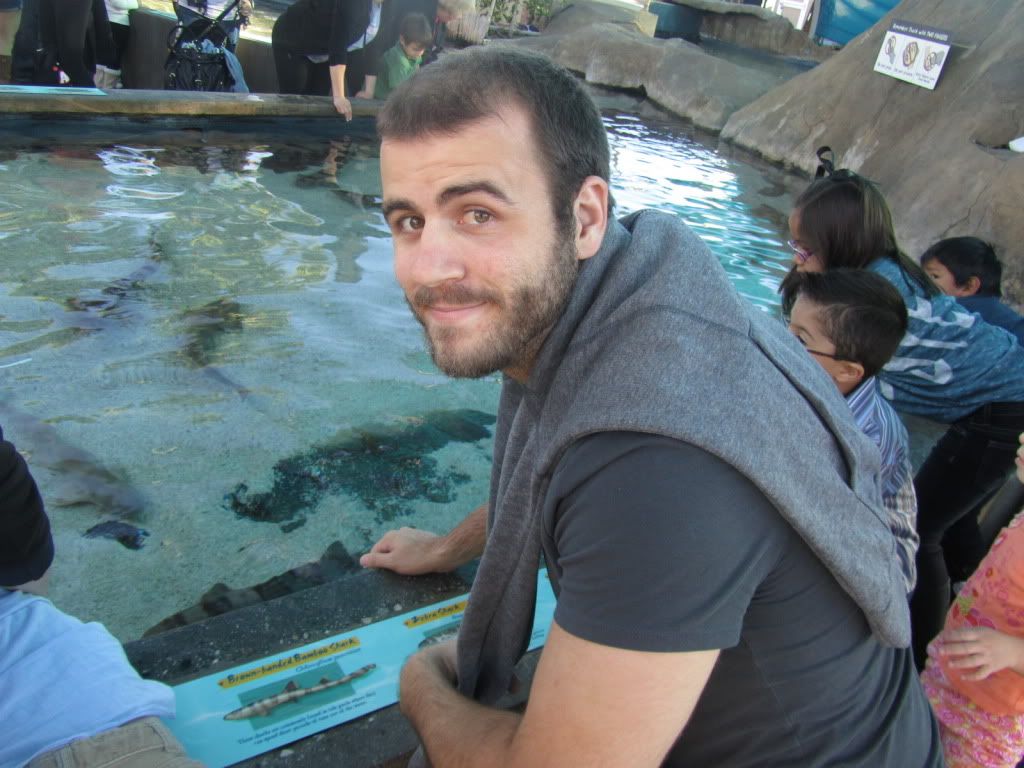 apparently he felt he wanted to be a hipster...either that or a grandpa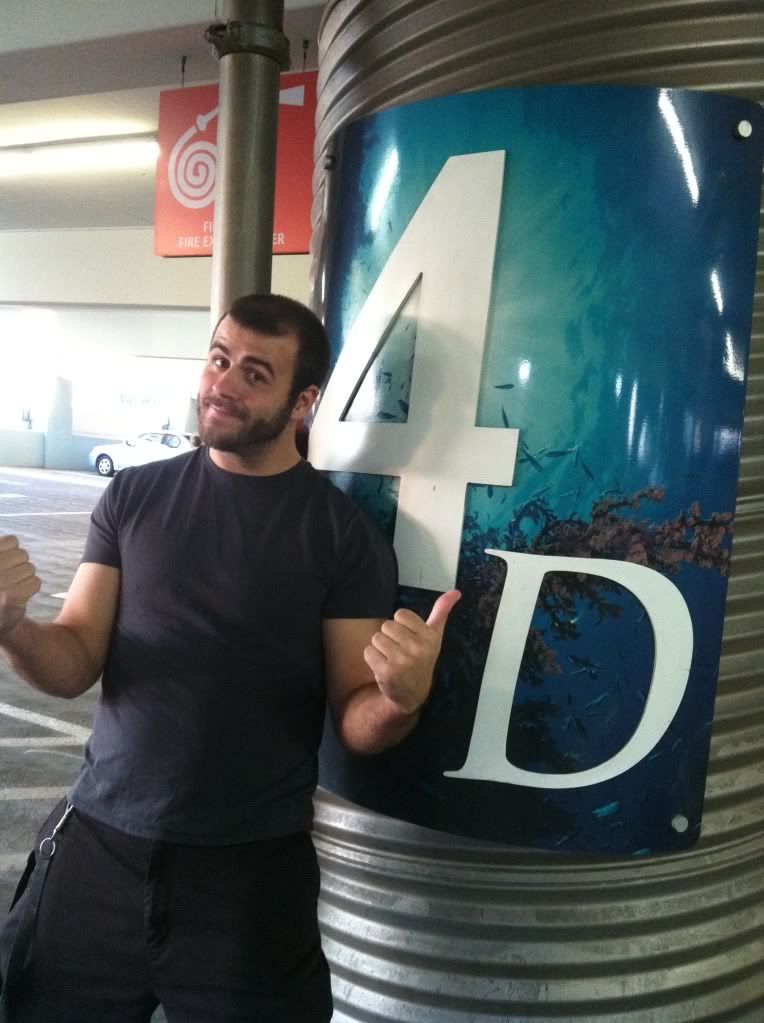 we ironically parked in 4D which is ironic because we met working at a company that sells/produces the software Cinema 4D. Kinda funny!
After we walked around for a few hours we drove back home and went to a Hookah Bar in the next town over. I hadnt been there since I was probably 20 and boooy had it changed. It turned into a "night club" and was basically ridiculous, especially since it is in the middle of a strip club with a Sherman Williams paint store right next door! We still had a good time and enjoyed our hookah!
This was the last anniversary we will have as a non-married couple! The next anniversary we will be celebrating will be our 1 year wedding anniversary on 8-10-13!
and I leave you with this picture of me in the bird aviary...as seen f
rom a pic my mom took of me in Seattle
: I am REALLY scared of animals (yes even butterflies : / ). I dont like them in my business, anywhere near me and i'm always scared they're going to attack me! This pic is one of many candids that I have that look very very similar