Happy belated Halloween! This past weekend we had a rugby tournament in Santa Barbara and the boys decided to all dress up as lumberjacks! Short shorts, flannels and some scruffy beards and they were set. I have been sick since last Tuesday but I packed a ton of meds along with some tissues, put on my best flannel and shorty shorts and cheered our team on with the other girls.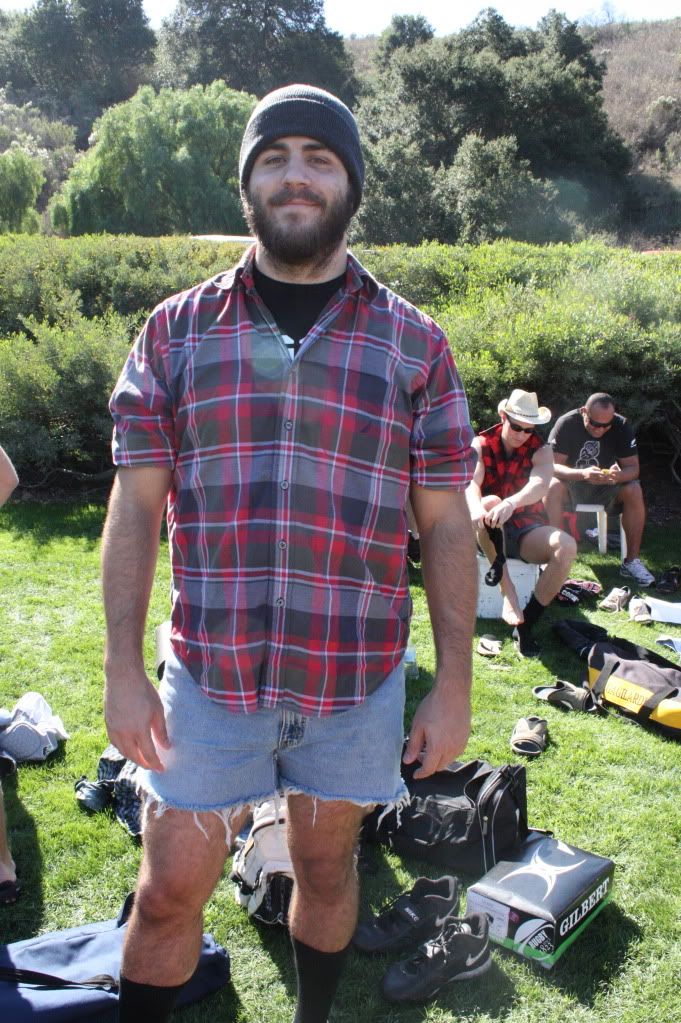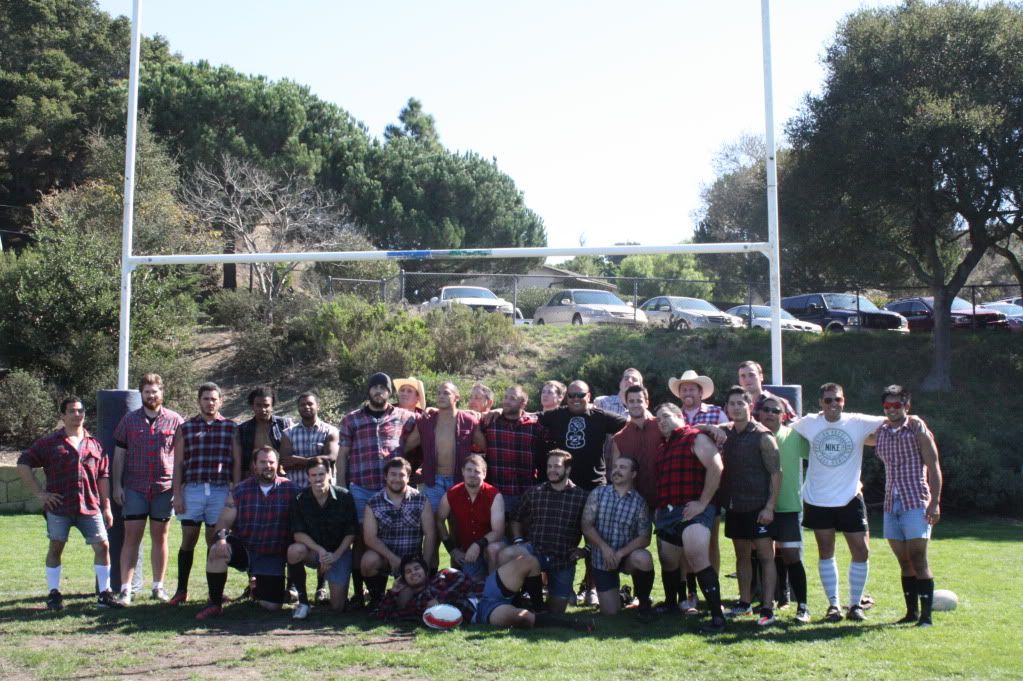 After the tournament (they won 4/5 games!) we went home for a bit and then met up with the team at a new bar in Moorpark. Everybody was in costumes and it was so fun to see what people came up with!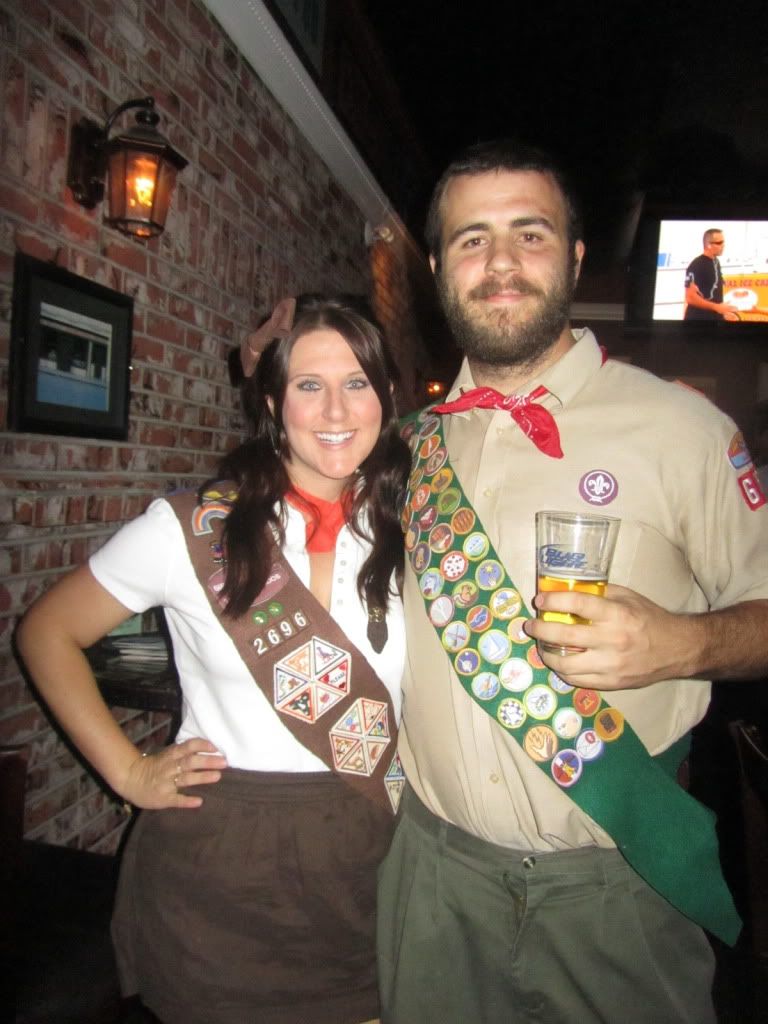 Brownie and a Weblo! I handmade our sashes and handmade each one of Bret's "merits" and arm patches. Some of mine are also handmade but some are from ebay. Our backs were all patched out too!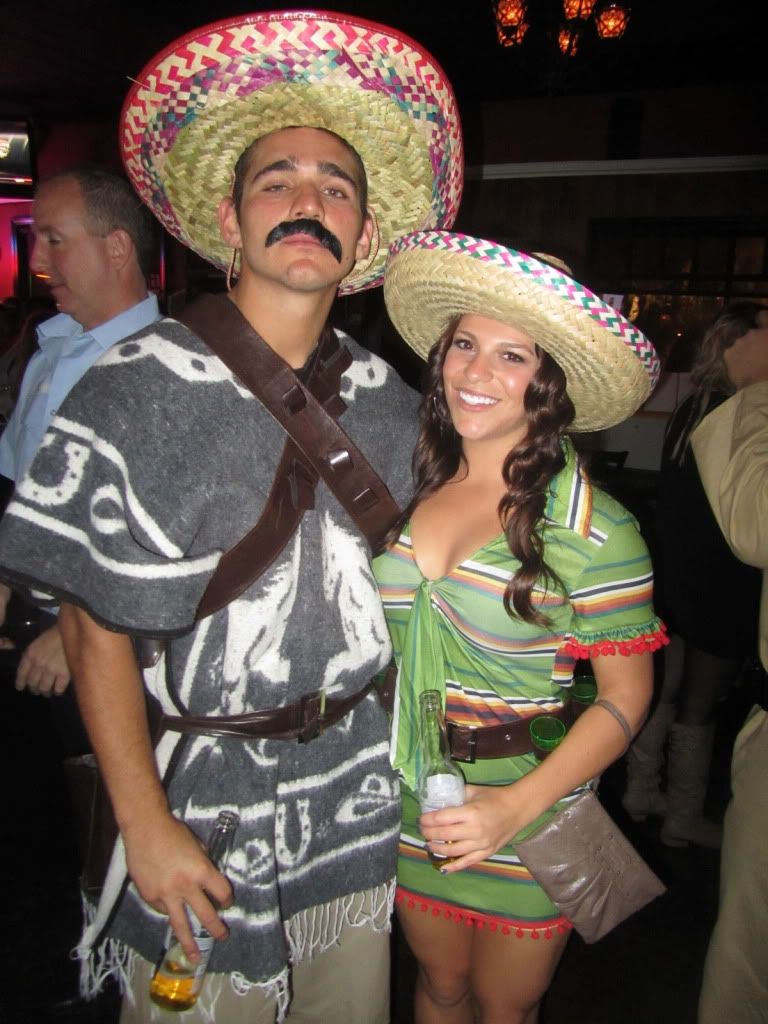 mis amigos Lucero y Lupita!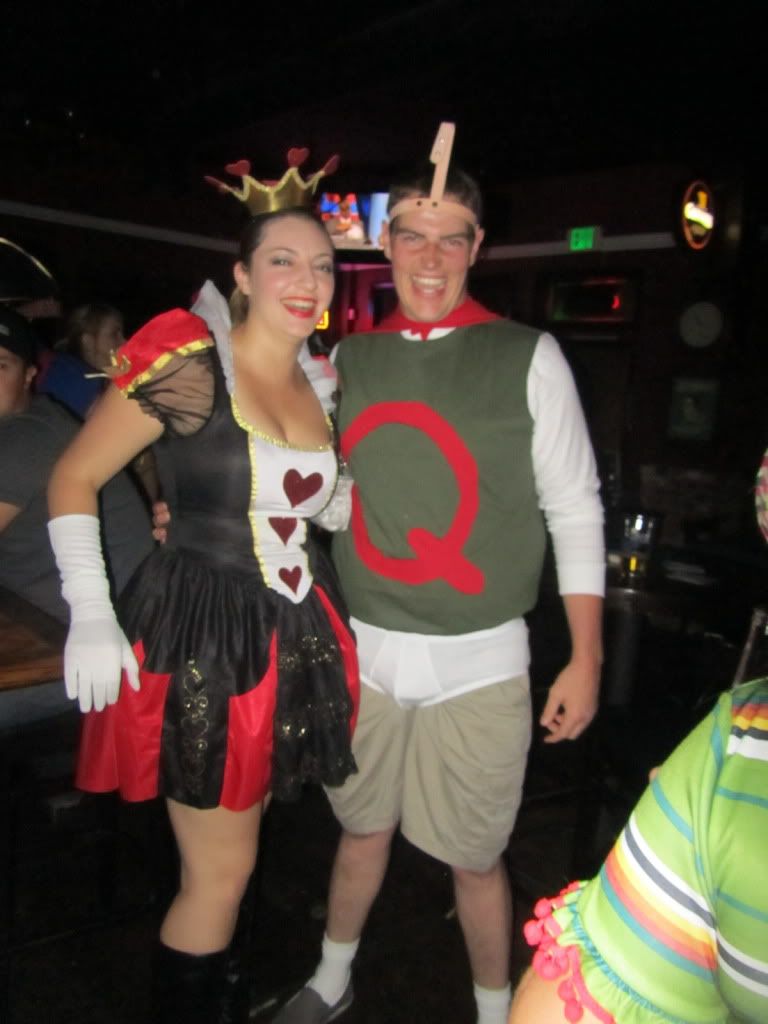 i LOVED the quail man idea!
my friend Gina wore a mustache necklace instead of wearing an actual mustache ;)
Gina, myself and Brenna :)
On the actual Halloween we wore our costumes to work. All the people in the sales office with me said they'd wear their costumes too but surprise surprise, I was the only one in the sales office with a costume on! Luckily Bret had a ninja back in tech with him ;) We ran some errands at the mall (where I got a terrible "fever" after I saw all of the dressed up babies and all the weiner dogs at the pet store!), grabbed dinner to go and had our date night at home. We were going to carve pumpkins but realized it makes too much of a mess. Oh well!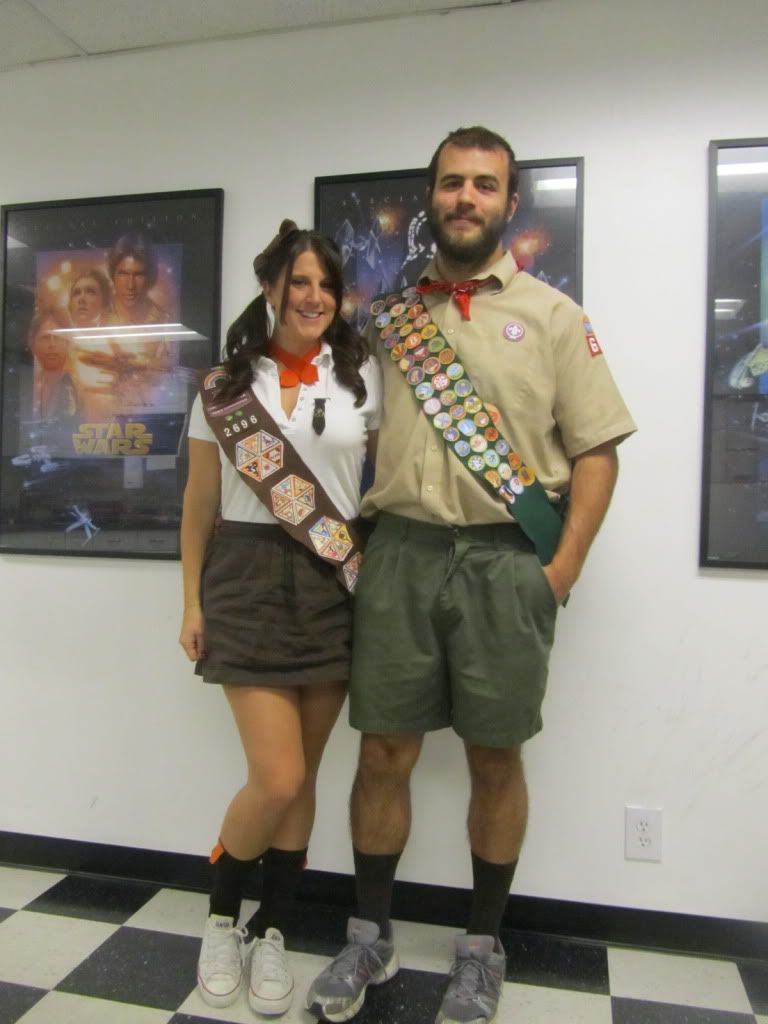 And have you heard all this talk about changing Halloween to the last Saturday in October instead of 10/31? I am kinda for it! What about you guys?