So...I have bad anxiety..sometimes really bad anxiety. I love knowing whats going to happen ahead of time and I love game plans and planning and just knowing what to expect. Crazy, yes, but at least I know I am not the only one who is like this! Praise the internet gods for coming along and giving me thinks like Yelp, Google and Trip Adviser! So..before we went to the Ranch I of course went on their (ghetto) website to see if any events would be happening the weekend while we were up there, and surprise, they were having a Halloween fest! Pumpking decorating contests, costume contests, trick or treating etc. I quickly told Bret to call his mom so that his mom could grab the kids Halloween Costumes before they left... but, being a guy, Bret never got clarification weather or not she actually knew about the costumes/grabbed the costumes and by this time they were already up in the mountains with no cell phone service.
Thats when their Aunt Libby's anxiety comes into play...no way will my (future) niece and nephew be the only kids at the Ranch without their costumes! I was on a mission to find them both a super cute costume and luckily the family I nanny for had a big dress up box I could search through!
Results:
Too cute! I taught Alice to say "yee haw, welcome to the ranch!" and Liam to say "Arrrg Mateys, welcome to Rrrrrrr-Ranch!". Grandma had indeed brought their costumes up but it was good that I brought these because it was hotter than heck outside and their real costumes are definitely more for night time. So they wore the costumes I brought up for the day's festivities and Grandma's for night time trick or treating!
At night we got the kids ready and went from cabin to cabin Trick or Treating. It was crazy how much people decorated the cabins they were staying in! We found out that this was R Ranch's 3rd Annual Halloween Event and that each year people go all out with the decorations and costumes..we were so lucky to be up here for this!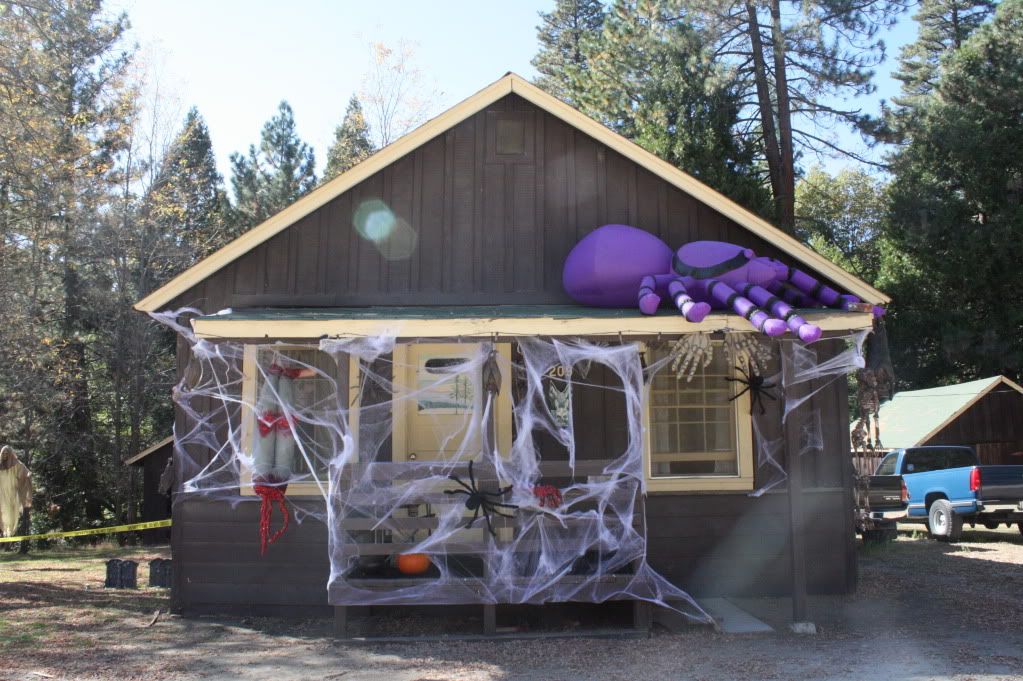 one of the MANY decked out cabins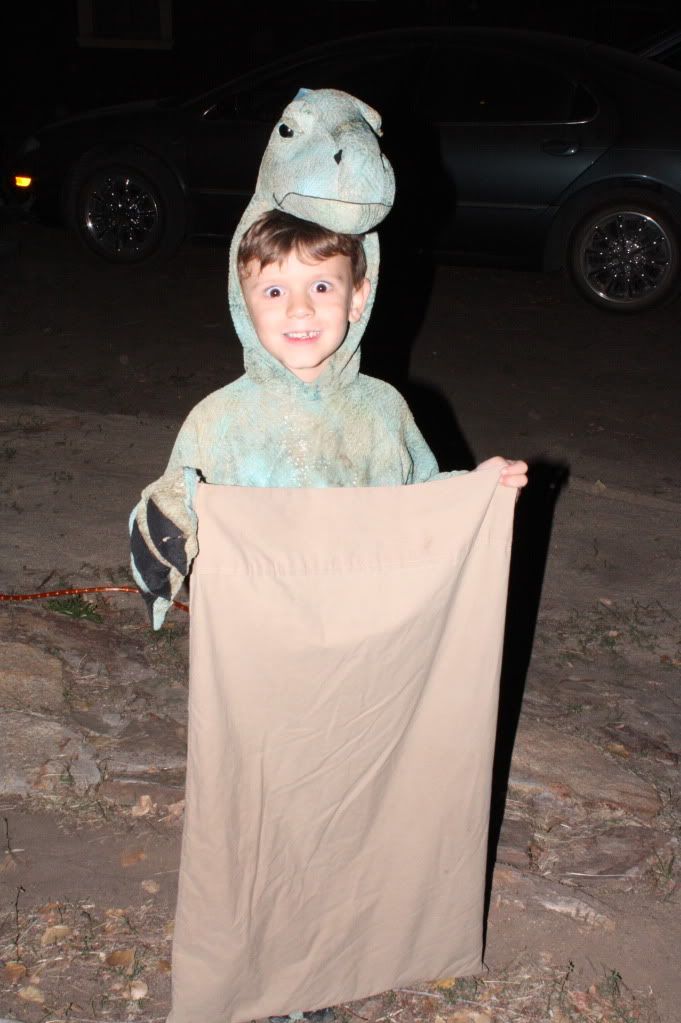 Liam LOVES dinosaurs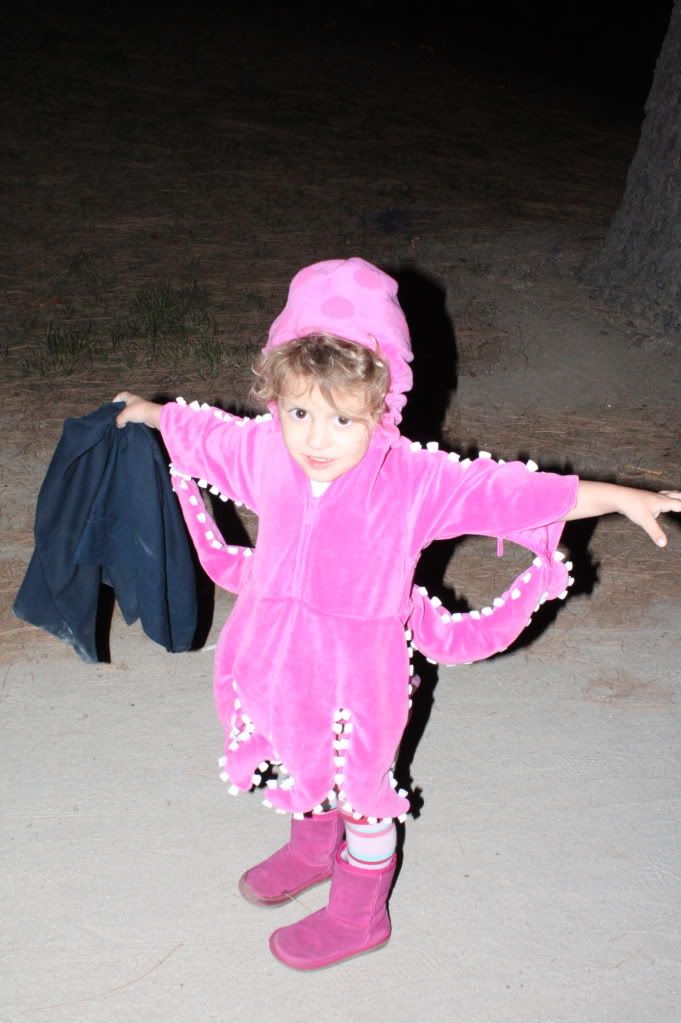 little Octopus :)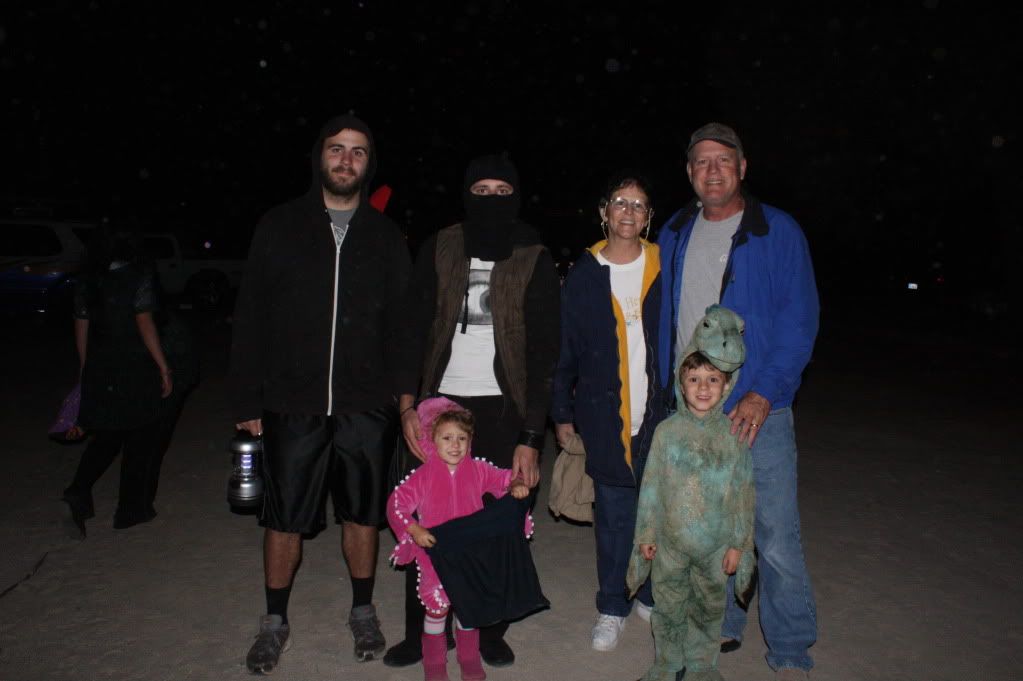 My In-Laws!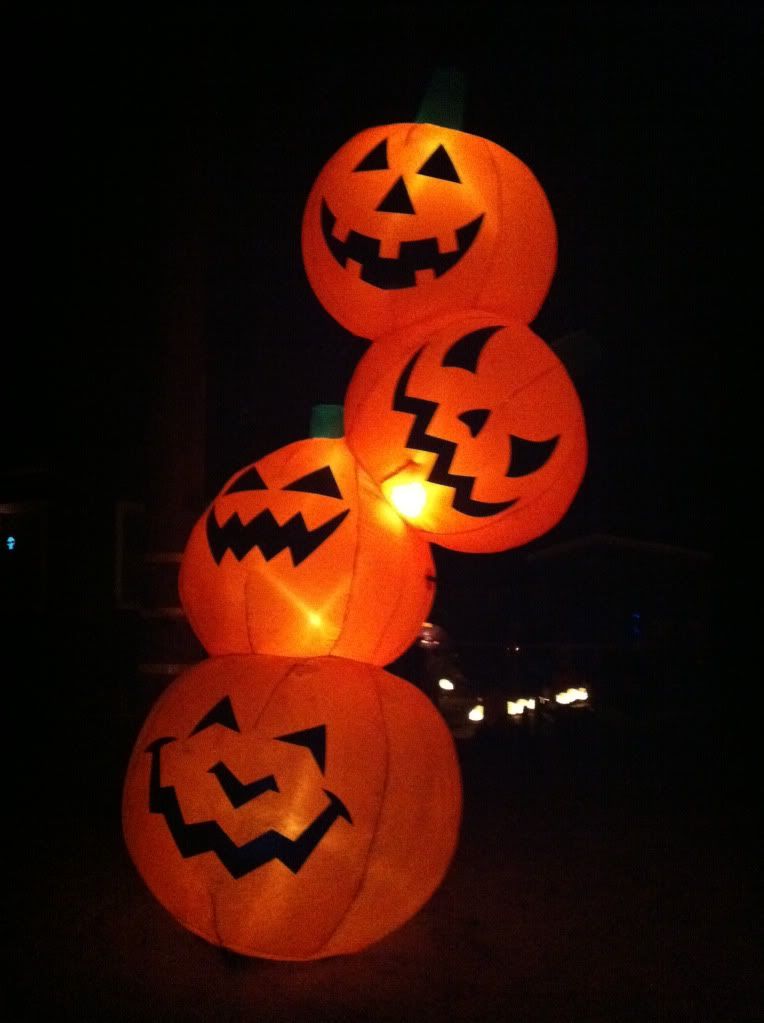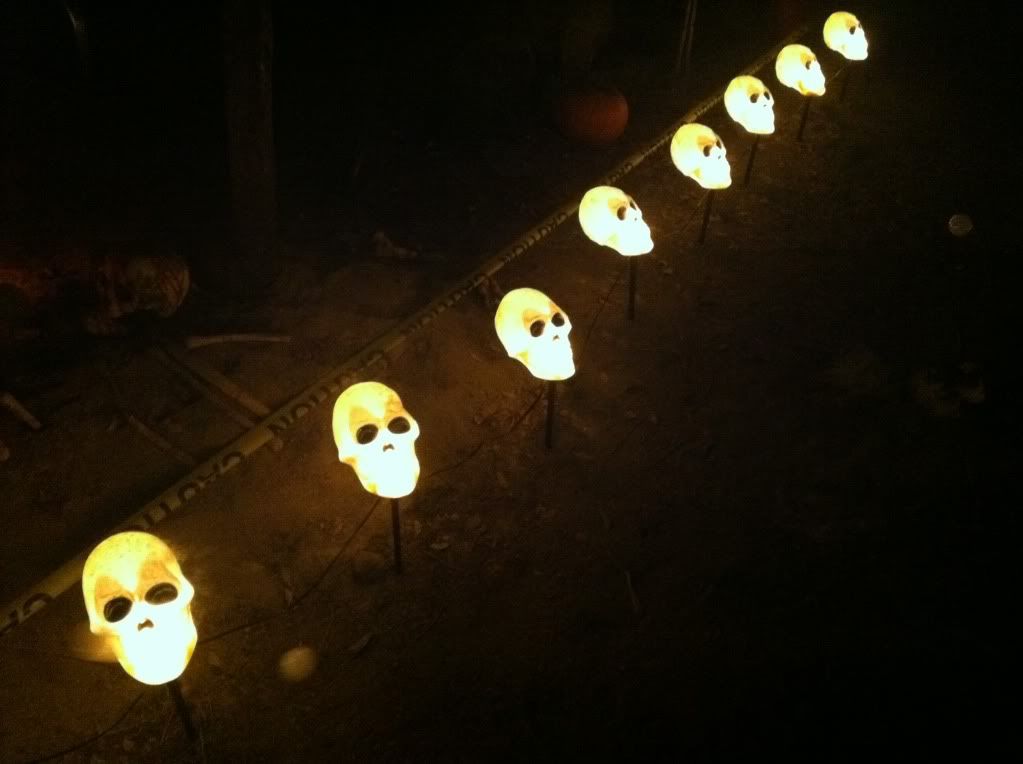 some of the decorations outside of all the cabins
Alice and her daddy at the camp dance after we had all gone trick or treating...sooo cute!