Alright, here are a few pics from our trip to New York last week! I got in on Wednesday night. I went up to Bret's hotel room, got ready and met the boys from work downstairs. We had a delicious dinner at
Marseilles
and then decided to randomly go bowling. The next day I accidentally slept in til 1:30! I got ready, toured Times Square (a bore) and then met the boys for dinner. We then went to our work's party we were hosting at
Spin NYC
(owned by Susan Sarandon!). We had some drinks, played some ping pong with a handful of our users/demo artists and then at the end of the night Bret and I went off on our own to a little corner bar for one last beer. As we drank our beer it started to pour rain and while running back to our hotel room we missed a bit of the rain by ducking into a 99cent pizza place for a little bit to eat before bed :)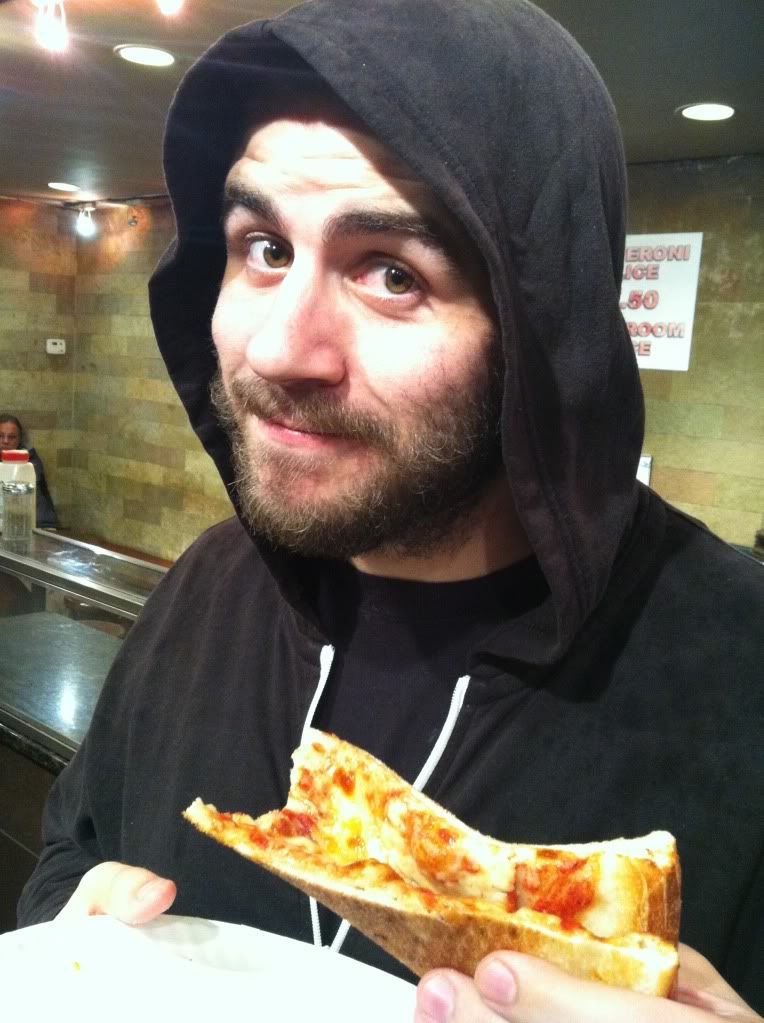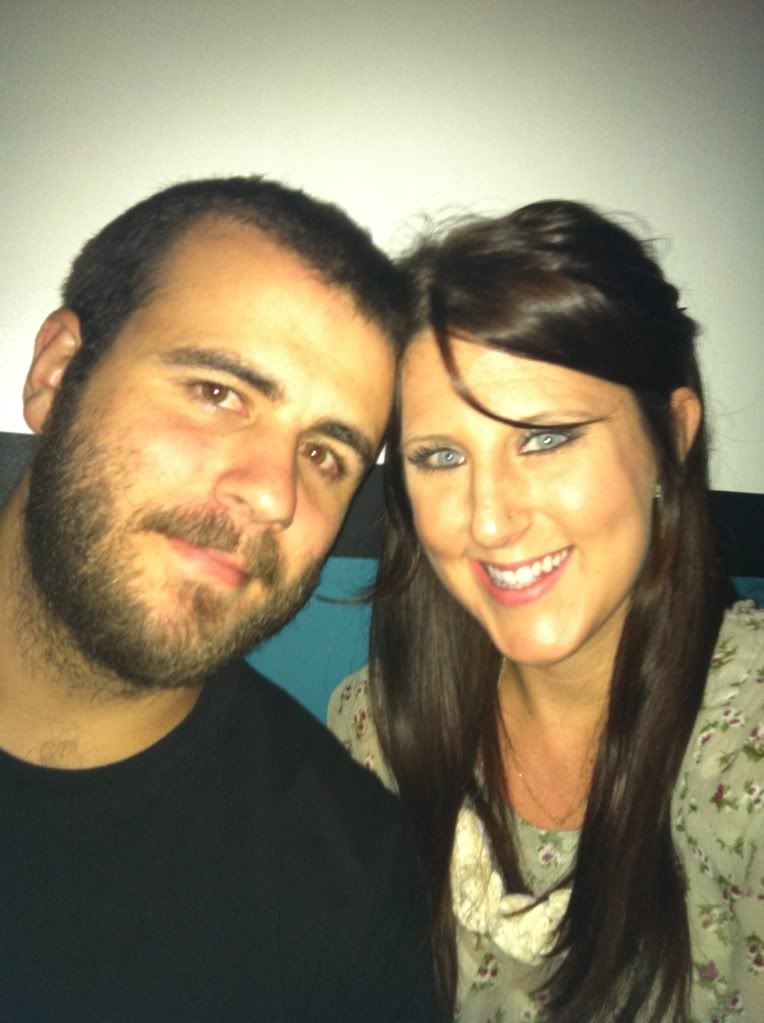 On Friday Bret was done working so he and I were on our own. We slept in, took about a billion subways throughout the whole day (god bless my iphone Itrans NYC app!)! We went to Serendipity for some frrrozen hot chocolate, went to Dylans Candy Bar, went to Ground Zero (aka you couldnt see anything and it was no different from when we went last year, boo), had some more yummy pizza, and we waited in line for the Shake Shake for over an hour and it was 100% worth it. Soo delish and Bret said he thought it was even yummier than In n Out!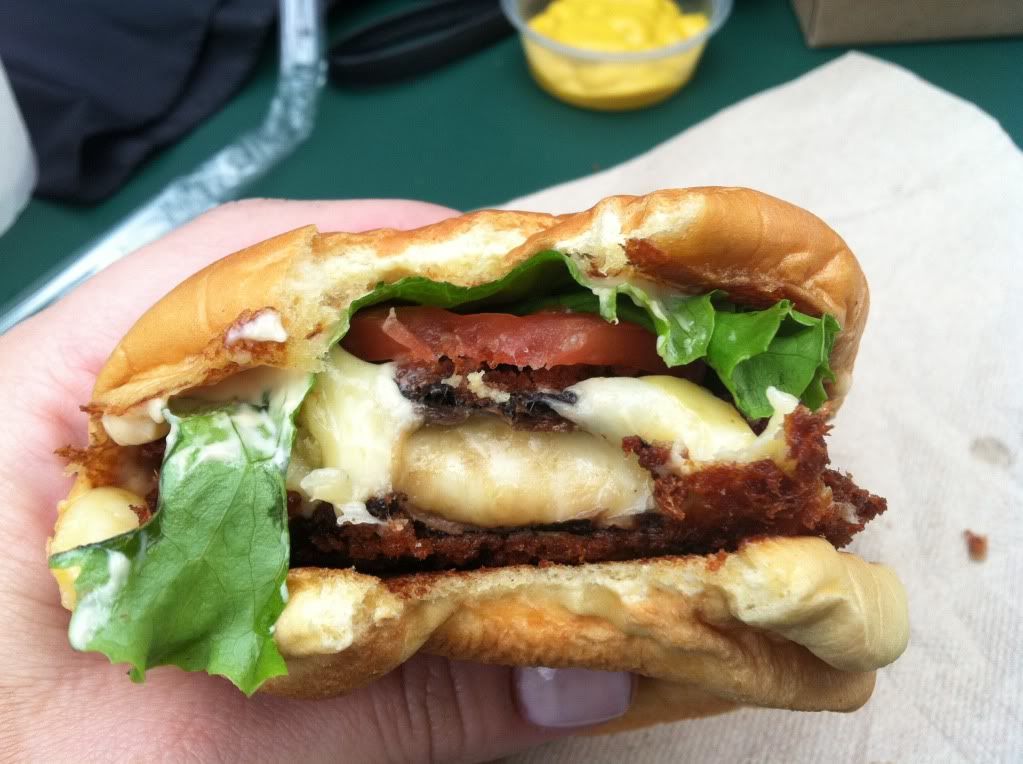 (fried portabello mushroom stuffed with gruyere cheese.....ah-mazing)
On Friday night we went to Brooklyn to stay with my friend Mallory and her boyfriend Zach. We stayed there 2 nights in their awesome apartment and on Saturday they played tour guide for us and walked us around Brooklyn and Manhattan.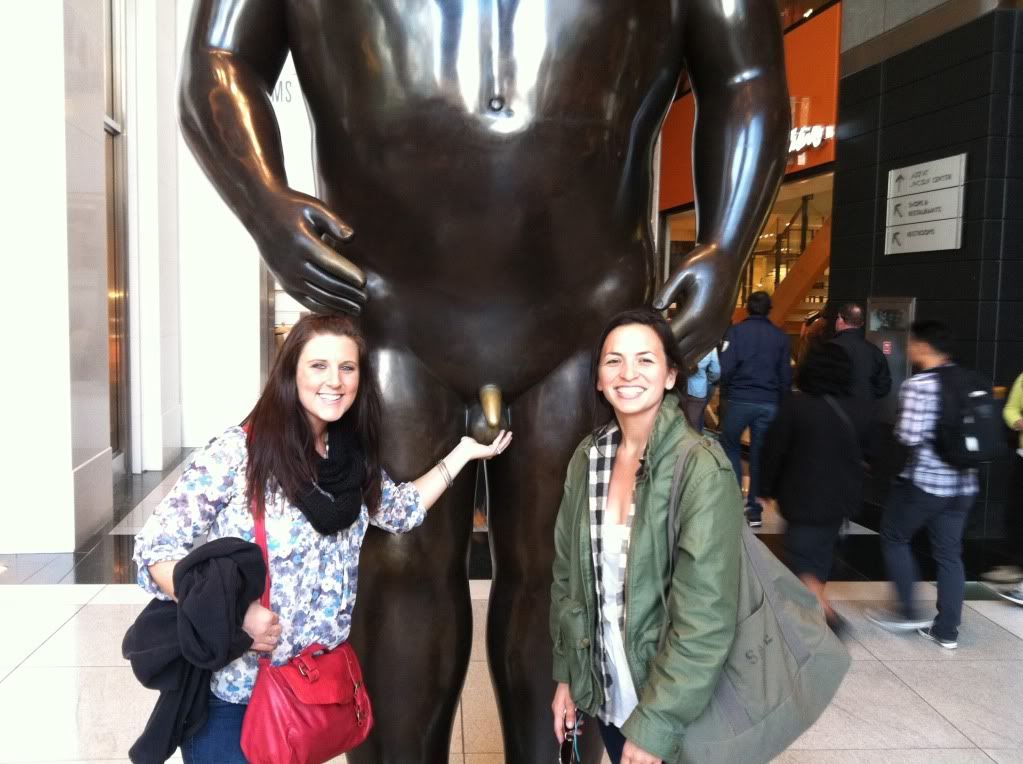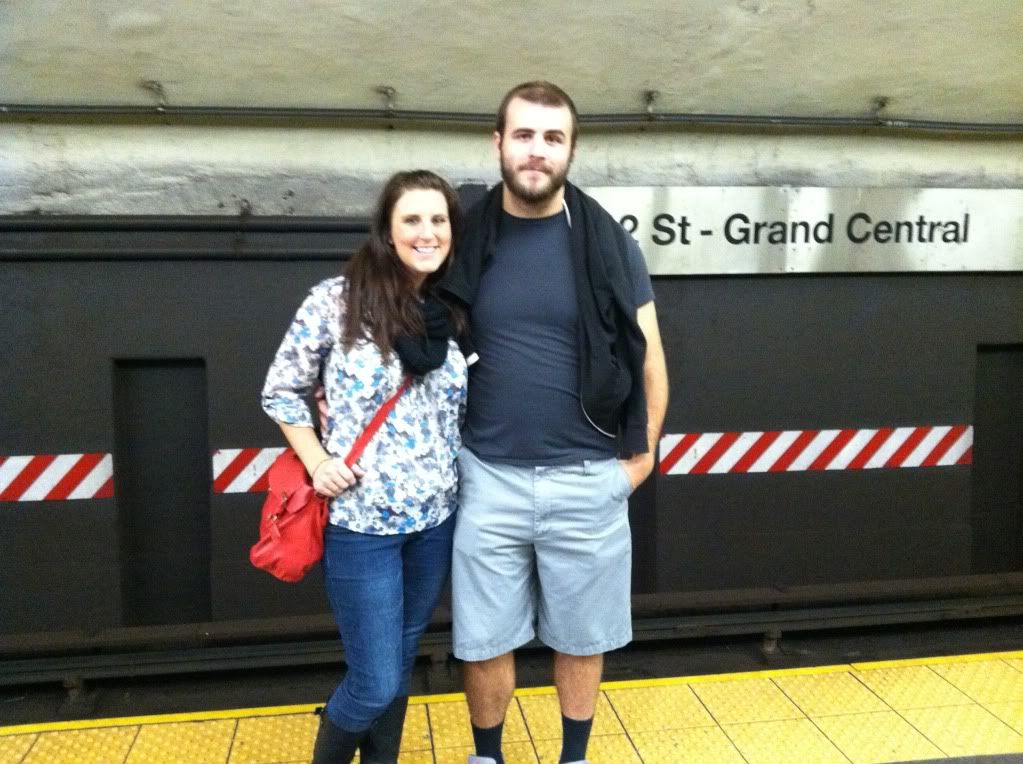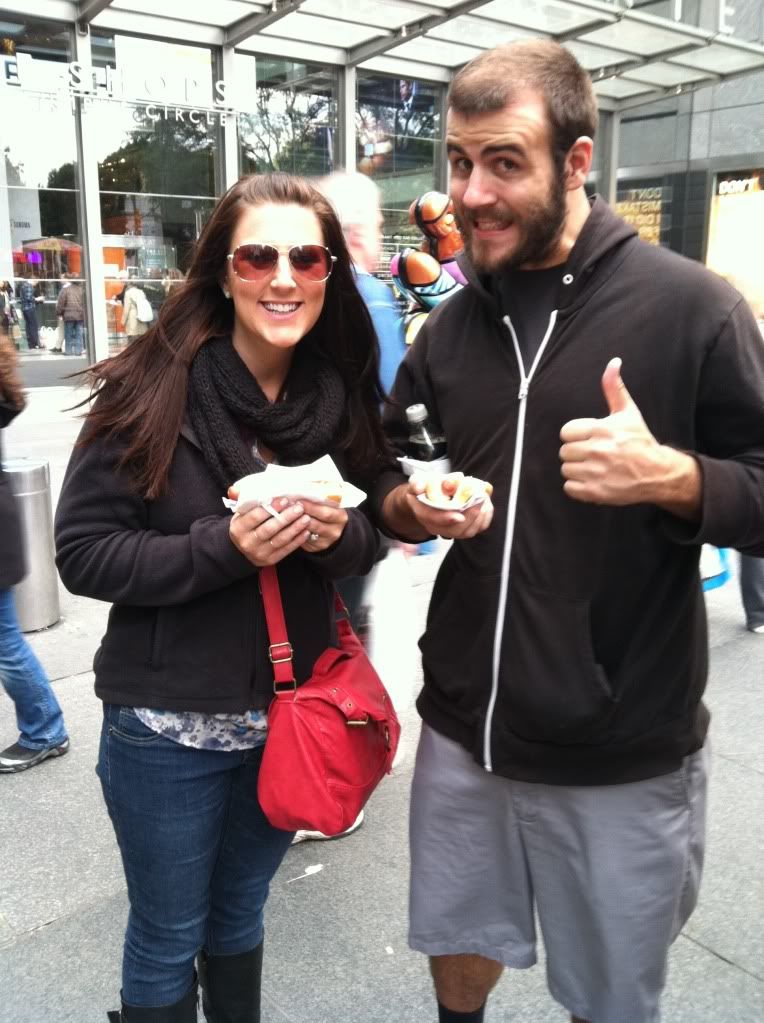 (street hot dogs for lunch!)
Sunday rolled around and our flight wasnt until 5pm. We slowly got ready and Bret and I decided to make one last trip to Manhattan for another round of Shake Shack..yes, it is THAT good. We took a few subways, came back to Brooklyn to say goodbye and headed off to the airport. Got back to LA at 9pm and quickly got home so we could see our sweet baby kitty that we missed SO much!