Since I havent started to upload any pics from New York yet, I thought I'd share a few pics from our trip to NYC last year! We went at exactly the same dates as we did this year but last year it was freezing cold and this year it was in the high 70's! We had a blast both years and I'm definitely paying for it today..I am exhausted!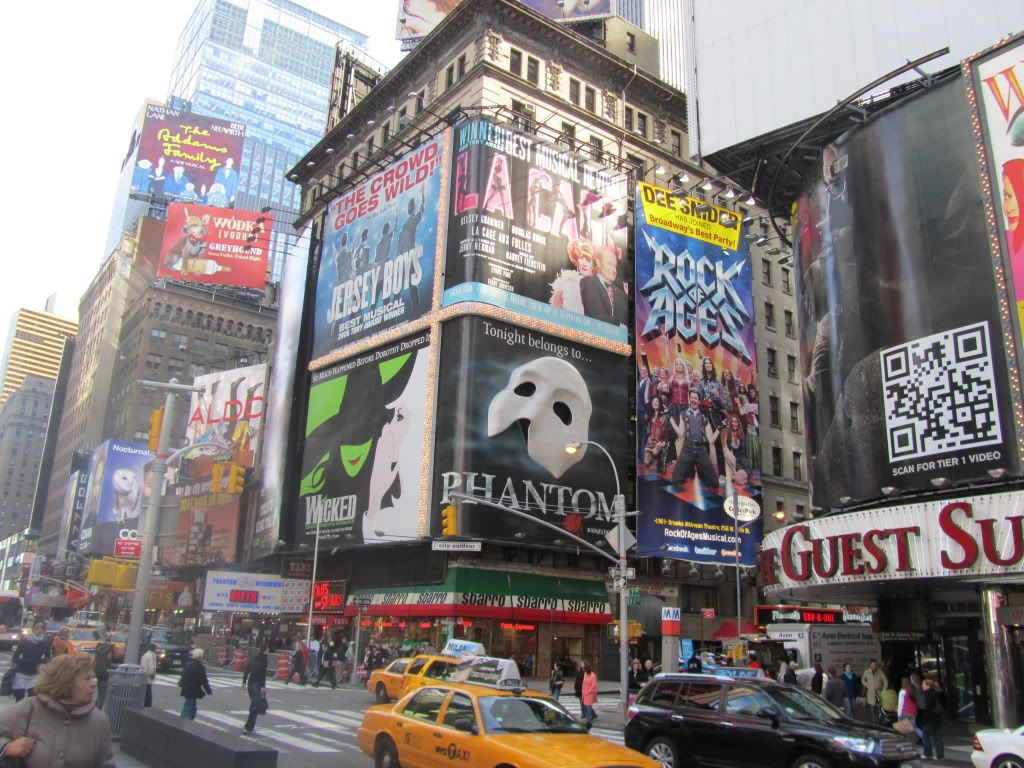 Times Square (a few blocks from our hotel)
NYC pretzel! Talk about a bad hair dye job!!
Statue of Liberty..seeing that and Ellis Island were 2 of my favorite things that we did during that week
Carrie Bradshaw's "apartment"!
We met my friend Mallory in Brooklyn for Grimaldi's pizza. Grimaldis is supposedly the best pizza in the NYC area but we really werent impressed!
Tomorrow I'll be sure to post some pics from this year!