Bret and I are definitely dog people. We cant wait to have a lab or a golden retriever named Max and a wiener dog named Minnie. But when you live in an apartment with no backyard, on the 3rd floor with 33 stairs up you realize you have to wait for a few more years. Ho hum! When we moved into our first own apartment we decided to get a cat (our old roomie was allergic)! Neither of us are cat people but we've both wanted an animal for a while so we went with it. I was obsessed with finding a black and white little girl and one day while out shopping I randomly found her! An old pet store had converted into an adoption center (every animal is rescued from the wild/high kill shelters) and there she was! 2 weeks later we took her home!
Meet Maebel Kate Bays, Maeby for short:
(Maeby= from Arrested Development, one of the best shows ever! Kate is my friend/our old roommate who hates cats)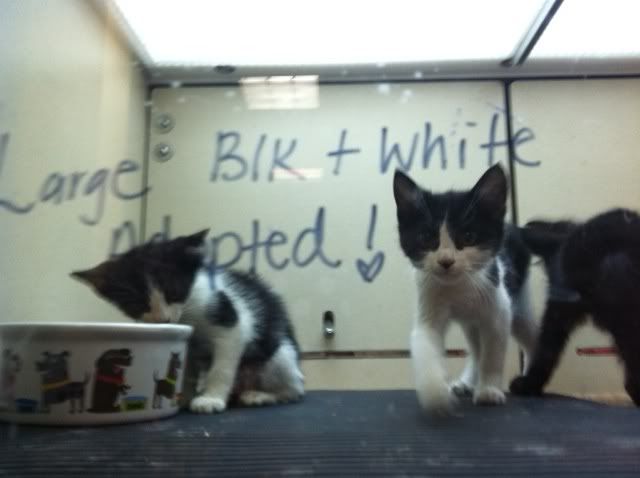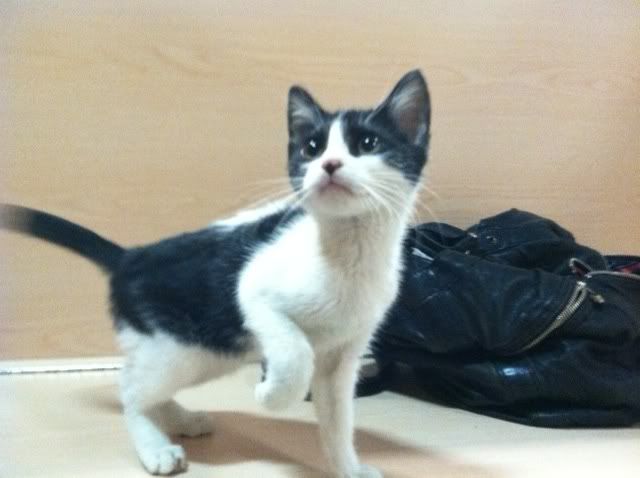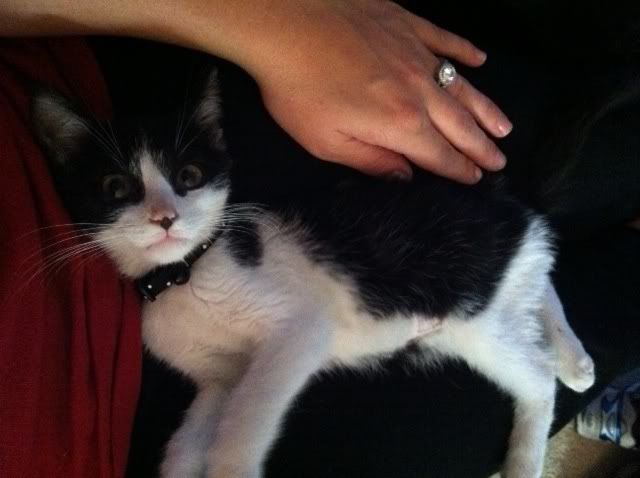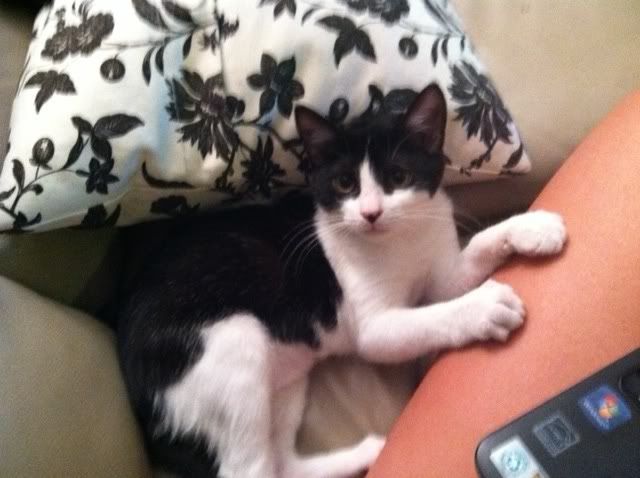 About a week or two into having her with us Maeby got realllly sick. It felt like it was one thing after another and after some wonderful TLC from myself and Bret, about $600 in vet bills and several flea baths later, she is wonderful and finally happy and playing! She did a complete turnaround, thank god! We've had her for over 2 months now and we are seriously in love with our kitty. I truly cant imagine not having her in our life! She is the most cuddly and sweet kitten and lays on our laps purring for so long every night. She recently has turned into a psycho kitty too though and goes absolutely crazy for about an hour each night!