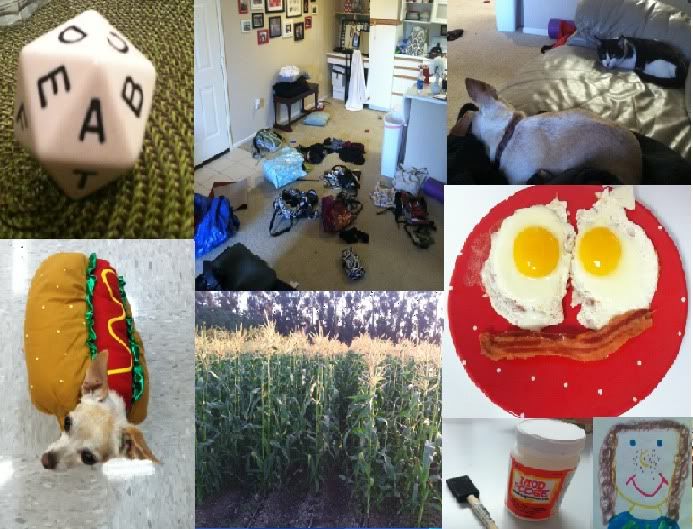 I was right, this weekend amounted to pretty much nothing. Very lazy but sometimes lazy is okay!
Friday I picked my buddy up from 2nd grade and Bret ended up coming over for an impromptu game night at his parents house with 2 other couples. Delish wine and good friends is always fun in my book! Saturday my mom dropped my chihuahua Bella off for a weekend sleepover at her mommy and daddy's... Maebel wasnt too keen on having Bella in her space and gave her a few swats to the face! On Saturday we also went to the gym and then on Sunday we took Bella to get a mani/pedi at Petco. I tried so hard to resist getting her nails painted red (which I've done before ;) but I couldn't resist putting the hotdog costume on her!
We made breakfast both days, I also cleaned our disastrously messy apartment (that i swear NEVER, EVER looks that way!), did a craft (post coming up soon!) and we drove by our wedding venue for a quick far away sneak peak of the wedding that was going on. Thats about it!
I also got invited to become a regular artist at
Free Crappy Portrait!
I had to submit a hand drawn childhood picture for the
artists
page so I texted my dad and had him send me several pictures that I drew of myself once upon a time. The picture above was clearly drawn during a year that I had a perm!